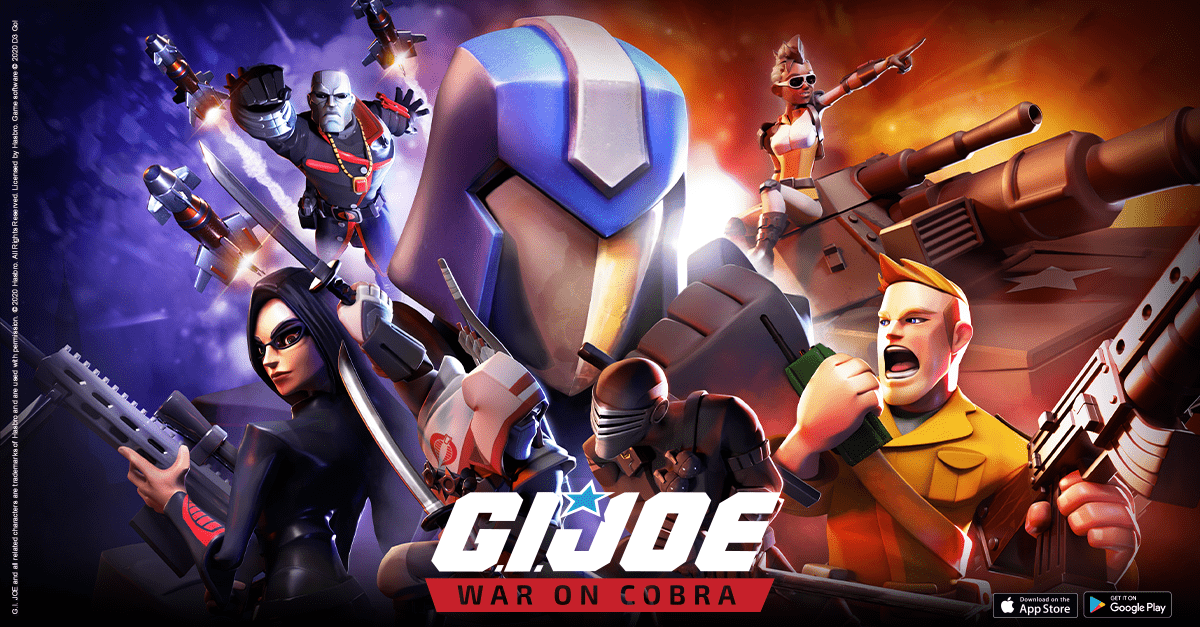 The Cobra revolution has begun! And wherever there is trouble, G.I. JOE is there!
In G.I. Joe: War on Cobra, choose a side and fight! The War on Cobra wages on, but where does your allegiance lie? Join the Joes and defend the world from the forces of Cobra. Or show your might in your quest for world domination by pledging allegiance to the forces of Cobra. The fate of the world is at stake. Will you be its savior or conqueror?
Please CLICK HERE or the Download Now button above for more information or to download G.I. Joe: War on Cobra for FREE on the App Store, Google Play, or Amazon Appstore.  All new players will receive a FREE Bazooka, the G.I. Joe Missile Specialist and a FREE Missile B.A.T., the Battle Android Trooper (Rare) character in the game.
Enjoy the Game!
Please note: Free Bazooka and Missile B.A.T. (Rare) character will not be immediately credited to your account.  Reward will be distributed within 7 days of download of game.